Kansas State University officials have announced a pair of meetings on August 9 to help farmers make fast-approaching decisions on growing winter canola. Interested growers in surrounding counties are encouraged to attend. The Great Plains Canola Association, Scoular, and Bayer Crop Science will sponsor the canola production meetings for new and experienced growers.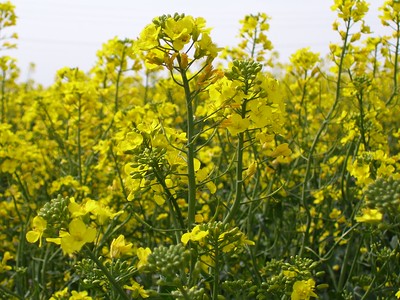 K-State canola breeder Mike Stamm said the meetings come "at a critical time" when producers have a renewed interest in growing winter canola, largely due to last spring's announcement by Scoular that it will be building an oilseed crush facility near Goodland.
Specialists from K-State Research and Extension and Oklahoma State University will share their experiences working with the crop. The agenda includes a refresher on common canola production practices and an update on variety development and availability. Scoular will provide information on canola marketing, share delivery points across the region, and discuss opportunities for Scoular to arrange freight off the farm.

The meetings are free to attend, but reservations are required because a meal will be provided. Location and contacts for each meeting include:
Wednesday, Aug. 9
Hoover Building
300 E Oxford Ave, Enid, Okla.
10 a.m., presentations and meal.
RSVP to Ron Sholar, 405-780-0113, jrsholar@aol.com, or Josh Bushong, 405-361-6941, josh.bushong@okstate.edu

Wednesday, Aug. 9
Sedgwick County extension office
Sunflower Room, 7001 W 21st St, Wichita, Kansas.
5:30 p.m., presentations and meal.
RSVP at the following link https://conta.cc/3rilSNy or to Nancy Richardson, Sedgwick County extension office, 316-660-0144, nancy77@ksu.edu.
Tags: canola winter canola meetings