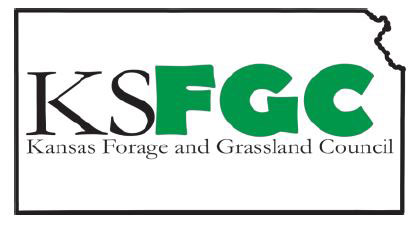 The Kansas Forage and Grassland Council and Kansas State University are teaming up to host their Annual Winter Forage Conference: Drought Survival, Recovery, and Success, on Thursday, December 15, in Great Bend, Kansas. The meeting will be held at the Burnside Room, 1214 Stone Street, and will run from 9:00 a.m.to 3:00 p.m., with a meal included.
This year's conference features a great mix of university and industry presentations, with sessions covering range weed control, cattle markets, drones, soil fertility, alfalfa management, and tips for building a resilient business. Featured industry partners include Forage Genetics and Star Seed.
Tentative Agenda
Weed Control – Keith Harmony
Cattle Market Update – Glynn Tonsor
Drones, Not Tomorrow's Fantasy – Trent Page
Soil Fertility – Lucas Haag
Alfalfa Management Decisions – Jerry Gano
"Plan B" Ranch: Building a Resilient Business – Kevin Wiltse
"Our presenters are some of the leading experts in Kansas, with a wealth of knowledge and experience," said Dale Helwig Black, KSFGC President. "And we have a great mix of Industry Partners presenting at the conference. Companies with a long history and great forage expertise, like Forage Genetics and Star Seed," said Mark Nelson, KSFGC Executive Secretary.
The event is free for current KSFGC members and $45 for non-members (which includes your KSFGC membership and lunch). To renew your membership or join KSFGC prior to the meeting, go to https://www.afgc.org/restricted-content/?amo_redirect_to=https://www.afgc.org/member-center/, or you can join at the door.
For more information, to RSVP for the meal count, or inquire about a vendor table, contact the Cottonwood Extension District Barton County Extension Office at 620-793-1910.